Lay-off is the last resort for company to cut cost during economic downturns. However, managers should consider the variety of options. Here are the best practices before lay-off.   
Freeze hiring of new employee unless for main position. 
Reduce working hours, liked restriction on overtime work and limit work on rest day & public holiday. 
Train the employee for multi-tasking/re-shuffle the employee task. 
Encourage employee to take unpaid leave/annual leave with a written consent letter from employee (Temporary Lay-Off)
 Cut pay with a written consent from employee and it must be done in good faith with justifiable cause (Salary Reduction)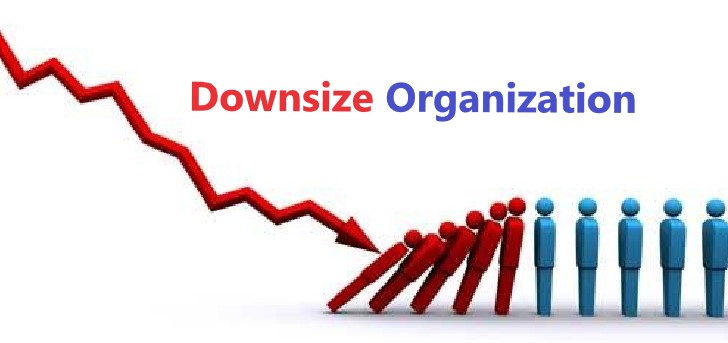 If downsizing is necessary, you need to notify labor department (JTKSM) with PK form (Click here to download) before taking the following actions.
Retrenchment
Voluntary Separation Scheme (VSS)
Temporary Lay-off
Salary Reduction
So, this is how you do to help control stress, voluntary turnover, drop in productivity and others unpleasant side effects.
Be transparent & keep the employee informed of the current situation. Make them understand the elimination of redundant jobs will improve the efficiency and cost saving.
Respect to the laid-off employees by advance notice with termination letter. Furthermore, make sure the severance is fair and assist them to get new job if possible.
Execute the dismissal procedure accordingly to the the legal provisions of the Employment Act 1955 and the general rule of LIFO (Last In First Out) and Foreign Worker First Out. Click here to know the right ways to dismiss employee in Malaysia.
Let the laid-off employees options on how they collect their personal belongings and return the building access card as much grace as possible . Besides that, protect your computer system by taking away the access codes.
Motivate the survivors by describing future business plans and goals. Then, monitor the impact of downsizing which includes workforce planning, compensation, performance management, training, job safety and employee relations.
When downsizing is the best solution, organization should treat employee humanely and be proactive in dealing with the needs of survivors. Thus, prevention is better than cure. You may need a succession planning and others HR consultancy liked developing compensation and benefits scheme.
Please do not hesitate to contact us for our consultancy services. Click here to reach us.